Part-time work
BlueStone Press is looking to fill a part-time staff position in our advertising sales department. Flexible schedule based on client needs. Call for details. 845-687-4480
MORE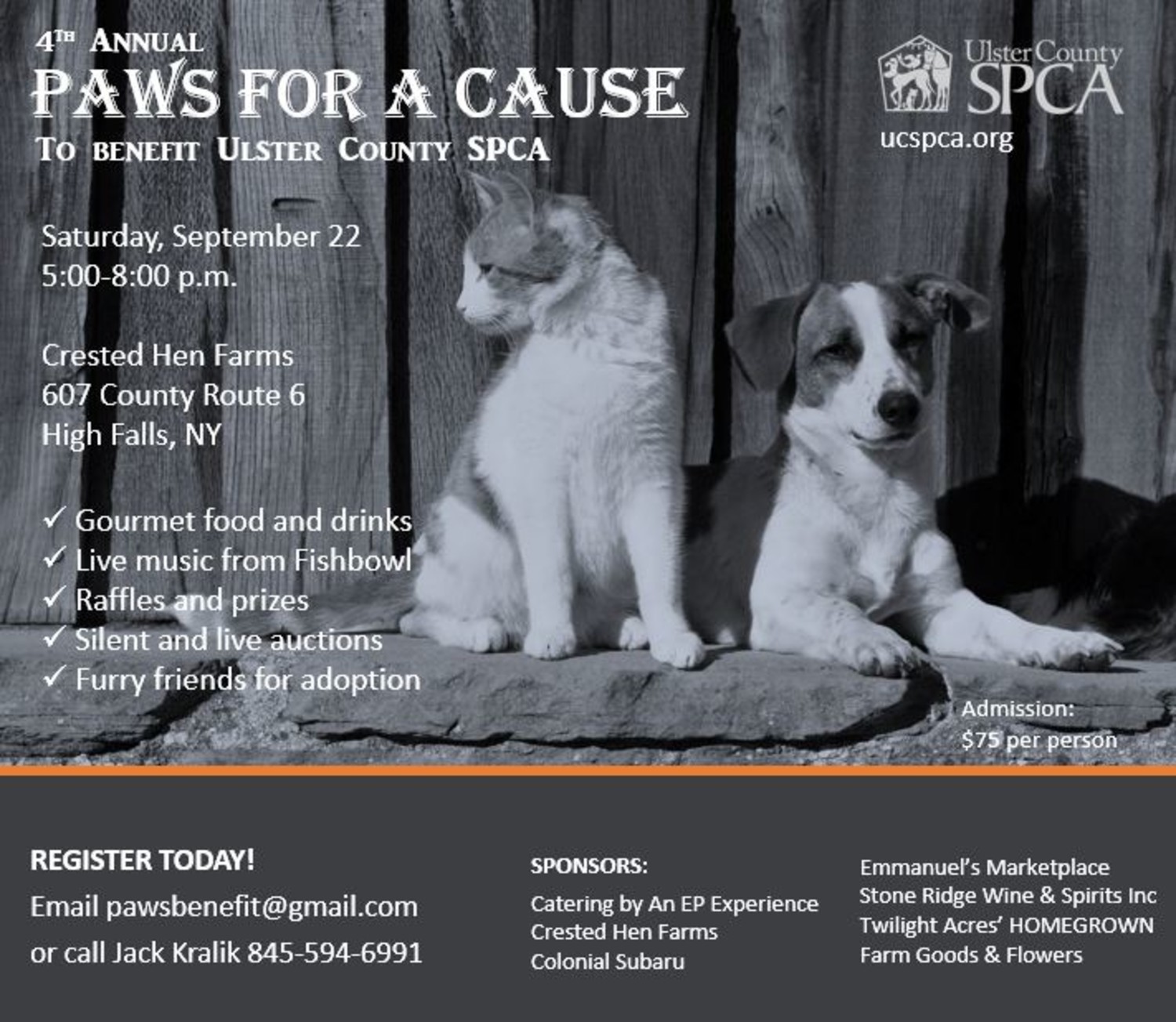 PAWS FOR A CAUSE TO BENEFIT UCSPCA
Join us on September 22 at 5 pm at scenic Crested Hen Farms in High Falls for an evening of live music, auctions, and gourmet food to benefit the Ulster County SPCA. Space is limited, so register today!
MORE
Need a better web site?
Creative Circle has built hundreds of specialized sites for media companies, like this one for Blue Stone Press. Put our deep knowledge of users, design and content to work for you!
MORE

Part-time work
BlueStone Press is looking to fill a part-time staff position in our advertising sales department. Flexible schedule based on client needs. Call for details. 845-687-4480
MORE
Advertise Here!
Click here and follow prompts to create your ad anytime 24/7... or call the BSP office and we'll do it for you!
MORE

Part-time work
BlueStone Press is looking to fill a part-time staff position in our advertising sales department. Flexible schedule based on client needs. Call for details. 845-687-4480
MORE